See-Through Graphics for Windows
Custom see-through vinyl for windows
See-through window vinyl graphics reduce UV while advertising on windows. One way see-thru vinyl graphics for window advertising, digitally printed see through vinyl for windows, glass doors, and vehicle windows. Perforated see-through window graphics are UV resistant and ready to apply to exterior windows.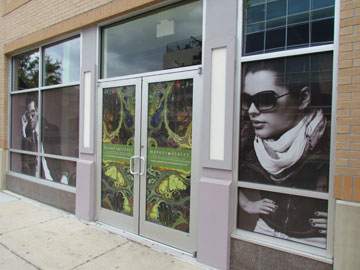 Perforated vinyl graphics, one-way visibility
See through vinyl graphics are found on store windows, vehicle windows, and retail windows. See one way through custom printed images on our perforated window vinyl.